Use appointment reminders to help new clients attend their first session
Psychotherapists know that the first session can be critical to the success of the therapy. Use reminders to help your new clients attend that first session.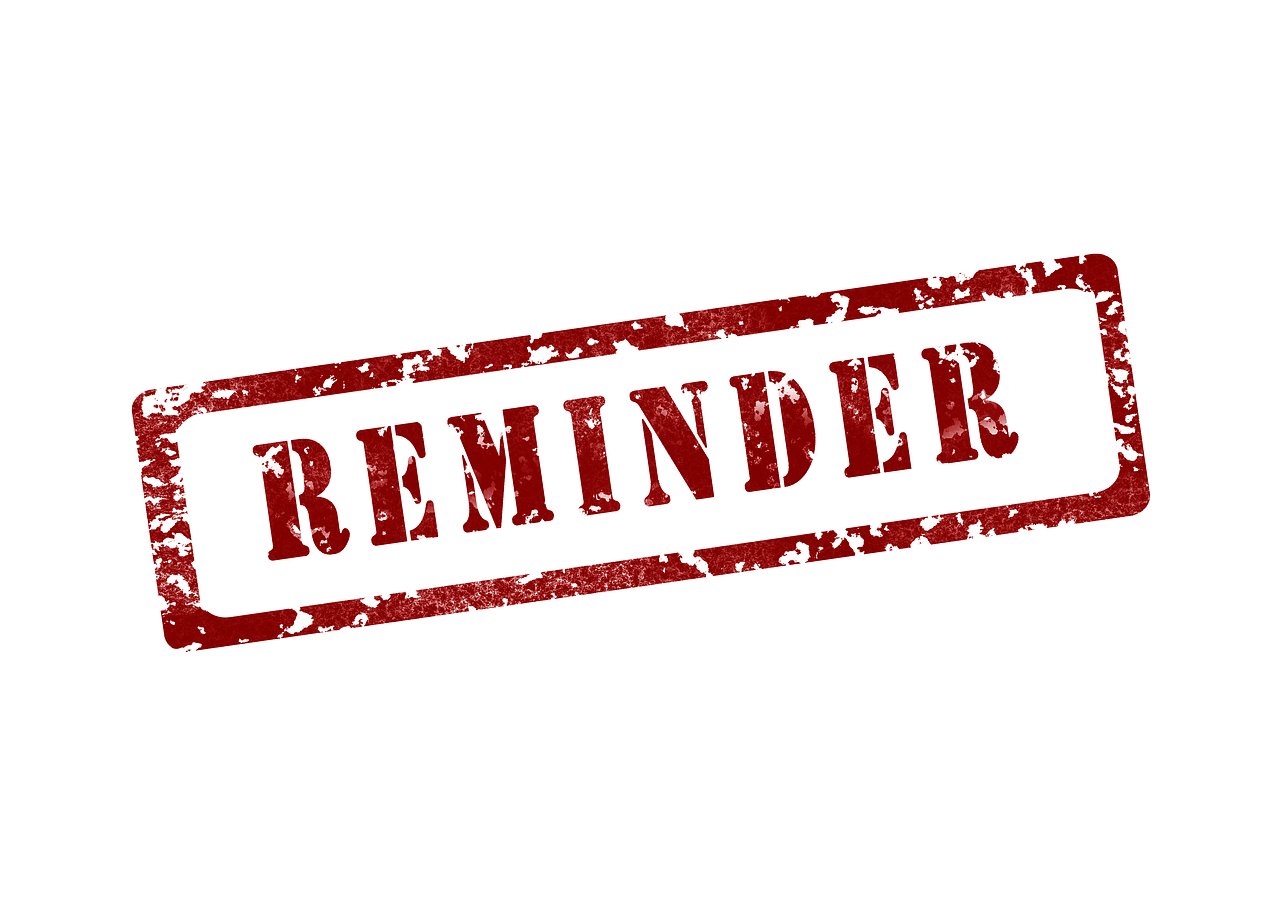 Clough & Casey (2011) found that using appointment reminders increases the chance that patients attend their first therapy session. Sometimes as therapists we can forget how big of a deal a first therapy session is. For many people, the thought of talking about their scariest memories and parts of themselves can lead to them skipping that first session completely. Setting up appointment reminders can be one scientifically researched method to help those people show up.
Sessions Health lets you easily add appointment reminders in each appointment. You have the flexibility of adding email appointment reminders, phone appointment reminders, text SMS appointment reminders, or any combination of the above to any appointment. Each client can configure their preferences so that you only send the type of reminders each client wants to receive.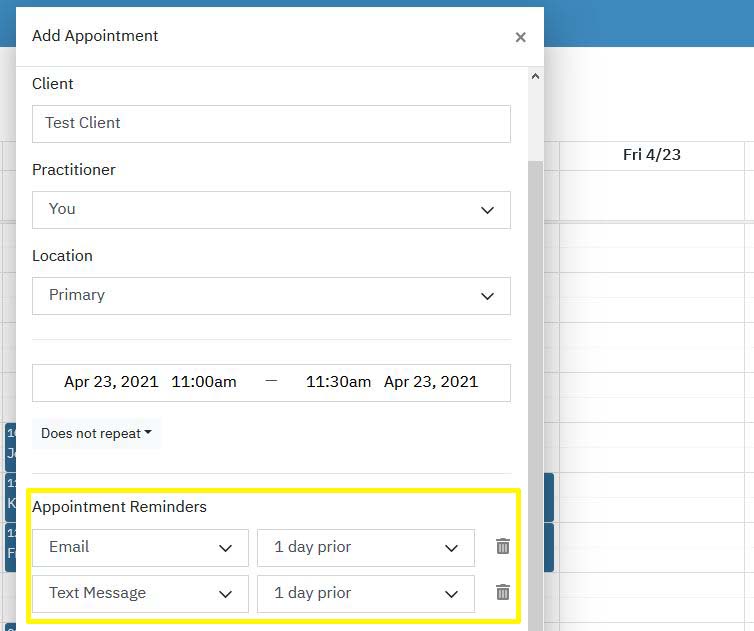 You can also design appointment reminders to go out according to a schedule. For example, maybe you want to send an email reminder one week prior to the first session so that a client has time to fill out the intake paperwork. You might want to follow-up the day before the session with a different type of reminder, just in case the client hasn't checked their email. This might look like calling or texting the client the day before you're scheduled to meet.
With Sessions Health, you can easily design appointment reminders to go out with whatever combination of methods and schedules that works best for you and your clients.
References
Clough, B. A., & Casey, L. M. (2011). Technological adjuncts to increase adherence to therapy: A review. Clinical Psychology Review, 31(5), 697–710. doi:10.1016/j.cpr.2011.03.006